Last Monday night, I had the experience of a lifetime–seeing my favorite living artist, the three-decade strong, genre-transcending, brilliant singer-songwriter Nick Cave perform live with The Bad Seeds at the Chicago Theatre.
Exceeding my hopes and fears, the experience left me buzzing, reinvigorated and deeply encouraged. It was also apparently exactly what I needed to get me blogging again.
This encounter, and this blog, have also led me deep into a subject I've grappled with for a long time, but never tried to put clearly into words in a public way: darkness. In art, music or daily life, how can it be valuable? How do we understand–or misunderstand–darkness, artists who express it, or people who identify with it in our culture?
Try as I might, I couldn't squeeze this into one blog. So I've followed a friend's advice and chopped it (carefully) into three mini-chapters. First, I'll introduce Cave and explore this thing about darkness. Second, the concert itself including one big surprise. And third, a second surprise, "big take-away," and some photos.
As you read through, I invite you to click on the song links and let the music play (each links to the actual song on YouTube).
Sound good? Here goes…
"Nick who?"  (An Introduction)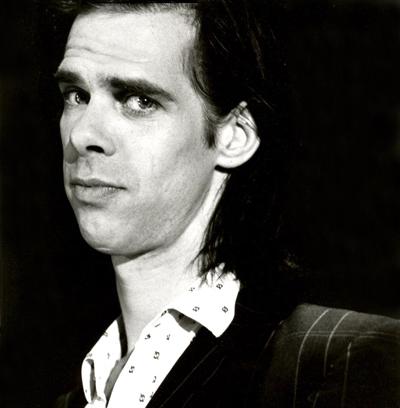 If you haven't heard of Nick Cave, don't worry. Most folks haven't.
Originally from Australia, Cave made the global music scene back in the 80's with his band The Birthday Party with  their striking blend of punk, gritty-wild carnivalesque sounds. He continued to evolve this sound with his next band, The Bad Seeds,' with whom he went on to produced 15 albums–the last released in 2012. He's also lead singer and songwriter in Grinderman, not to mention a published author, screenwriter, composer, and occasional actor.
Nick crept into my life four years ago when, on a whim, I revisited an old college crush's recommendation. Back in college, it did nothing for me, but for some reason we clicked the second time around. The first song to hook me: "Where the Wild Roses Grow," a dreamy duet with Kylie Minogue–one of a series of songs on the "Murder Ballads" album which tell a different story about–you guessed it–murder. For days, I played and sang it nonstop–at home, in the car, walking around the nonprofit office where I worked.
From there, I meandered through the Bad Seeds discography, increasingly impressed with the breadth of styles, imagination, and both lyrical and musical artistry–until, one day, I realized he was my favorite living artist. (Nonliving: Fabrizio DeAndre)
As one reviewer writes, "No one paints a picture quite as vividly with lyrics as does Cave, and part of his appeal is built on pure storytelling." Take these lines from "Hallelujah":
           On the first day of May I took to the road
           I'd been staring out the window most of the morning
           I'd watched the rain claw at the glass
           And a vicious wind blew hard and fast
           I should have taken it as a warning
           I'd given my nurse the weekend off
           My meals were ill prepared
           My typewriter had turned mute as a tomb
           And my piano crouched in the corner of my room
           With all its teeth bared
[listen]
Perhaps, in part, it's Cave's storytelling style that locked me into him. I've always loved stories, from when my parents read to me as a kid–mostly mom whose soothing story voice would then travel to my brother's room and reverberate  through the wall once I'd been safely tucked in.
As far as subject matter, Cave describes his focus as the three "biggies": "Love, God, and Death," adding, "You just kind of dress them up in different ways."
Different ways, indeed. The stories and styles range from raucous, wild or shockingly dark tales of murder, revenge and disaster like "Stagger Lee," "Henry Lee," and "Tupelo" to the most enchanting love songs I've ever heard ("Lime Tree Arbor," "Sweetheart Come," "Love Letter").
Then there are the ones that make you want to weep in a corner for a few good hours like "O'Children," "Hallelujah," or "As I Sat Sadly By Her Side"–and, of course "The Weeping Song" which couldn't be more clear about its purpose: "This is a weeping song; a song in which to weep."

In "God is in the House" and "The Mercy Seat," Cave offers up thinly cloaked social commentary on bigotry, parochialism and the justice system. At other times, he bows reverently down to something greater, godlike ("There is a Kingdom.")
Finally, there's Cave's way of bringing seeming opposite themes or feelings into one song as seamless and seductively palatable partners. For instance, love and hate ("Far From Me"), or sacred/religious and personal/profane love
            I don't believe in an interventionist god
            but I know, darlin', that you do
            but if I did I would kneel down and ask him
            not to intervene when it came to you
("Into My Arms" < click to listen)
Yet beyond skill and style, there are deeper reasons why Cave has won the title of "my favorite living artist."
Why Cave?
There is, of course, that inexplicable thing that we each have about something or someone who moves us which words can never capture, that "something" that rocks your soul, like a key sliding into a hole you didn't know you had.  We each have our own, and I don't expect everyone to feel that–just like I can't expect anyone to feel the love I do for certain people.
Apart from that "something," Cave is great in my eyes for several reasons.
First, he has always been one thing: completely and unapologetically himself.
I believe he comes from somewhere real. And, I believe that is why he's able to move deftly from the brutal and harsh to the subtle, worshipful, or sweet.
This "trueness to oneself" as an artist, and in a larger sense as a human being, is something I attempt and often fail to achieve. Too often, I find myself giving in to preoccupation with current trends and fear over how others will receive me or my crafts, be it writing, art, photography, or community-building. Cave reminds me to let that junk go and concentrate on being myself.
Secondly, I admire and strive to equal Cave's complete dedication to his craft.  This video is an excellent example, showing the studio recording of "The Sorrowful Wife." At the end, he pulls away from the mic and asks the recorder, "How was it?" "98," the voice replies. Nick responds, "98 out of 100? …Guess we'd better do another one." Whether you like his style or not, it's hard not to admire an artist who's running strong with over 15 albums, two books, and other successful creative projects under his belt, and whose work has encompassed such a broad range of styles and periods without losing steam.
Embracing Darkness
The last thing about Nick Cave that's won my love is perhaps the most personal: his enthusiastic inclusion of darkness in his work. As I mentioned, he allows plenty of it into his stories, music and voice–be it in the form of violence, madness, bitterness or sorrow. In some of the more violent songs like Stagger Lee, Curse of Millhaven, and The Lyre of Orpheus, Cave and the band seem to relish the sinister brutality as they bring it to life in word and sound.
I must confess, I relish these songs too–as well as the sad, solemn, mad, and bitter ones.
In the big picture, I think their "inclusion of darkness" demonstrates a willingness to engage fully in both the creative process and the experience of being human–a quality that's necessary to create anything of impact or enduring value in the world.
First, I relish them because they make me feel at home. They give a strange kind of permission to be who I've always been but often felt I shouldn't be.
Early memory: standing as a child before my Mother, crestfallen at her reaction to a drawing I just showed her. The drawing was one of those which had departed from my happier artistic themes of cats, mice and pretty ladies, diving into a realm I couldn't explain, but simply came out of me.  "Interesting," she'd say. Her paused, hanging tone betrayed discomfort and disturbance. I've maintained my a penchant for the sinister, from good horror flicks to music like Marilyn  Manson or Nine Inch Nails. Many of my drawings still have a darkness to them, and provoke varied reactions from people who see them.
I sometimes attribute this quality in me to repeated exposure at an early age to the 50's era mathematician-musician Tom Lehrer, a favorite of my (also mathematician-musician) father. Lehrer's catchier tunes include "Poisoning Pigeons in the Park," and "Irish Ballad" (about a young girl who murders her family in a variety of creative ways–a song which, incidentally, bears a strong resemblance to the little girl in Cave's Curse of Millhaven).

While I can joke about that, I suspect it's not really something external that has made this a part of who I am or what attracts me.
Ironically, the "other side" of me is very "non-dark." I'm a practising Buddhist. I believe in the innate goodness of all people and the potential for any situation to be turned into something positive. I believe in pointing my life and actions as much as possible in a direction that brings good, growth, thriving and healthy relationships into the world. I love people, dislike conflict in daily life, and most of all, hate hurting other people or feeling responsible for their pain.
So, this part of me that resonates with and sometimes creates things that are brutal, harsh, sharp or sinister has always been a source of confusion for me and others. How can I be two such opposite things at the same time? Should I submerge that dark part, or try to wipe it out?
For this reason, encountering Nick Cave as an artist was like finding a best friend, or a perfect lover–or a safe space in which to sit, dream, create, and not feel alone.
Just like my Mom had trouble embracing or enjoying my weird or dark art, I think our larger culture over-simplifies, misunderstands and under-appreciates this kind of creativity. We also do this to people who love or produce it.
Cave is one who pushed through this barrier and came out on top. Who was he in high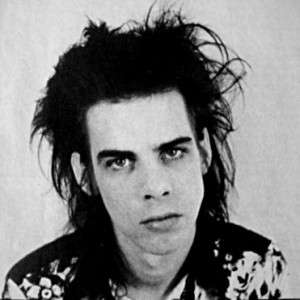 school? That quiet kid always scribbling in his notebook?  Or maybe the rough one with too much energy and a taste for the edge.
Today, how do we view those kids who dress in black, sport piercings, or otherwise show a penchant for the weird and the dark? At best, we react with tolerant discomfort. This discomfort is based on a belief that a taste for or incorporation of darkness signals imbalance, deviation or deficiency.
What if we were to see them differently–as individuals courageous enough to host harshness within them, or to even feel it in the first place?
Freedom
Nick Cave's successful, undaunted walk between dark and light, which he twines together in narratives that reach around, under, behind and through our world's more rigid moralistic beliefs, frees me to be all of who I am and to value it as necessary material for creating my own masterpieces.
He reminds me that, rather than "good" or "bad," I am a force…  a force which, when focused like a laser on my goals and and when freed from worries about others' judgement, can encompass, embrace, and celebrate with grace and impact the entire gamut of human experience with all its pocks and gashes as well as its most sublime states of bliss and beauty. And, like him, I can do this, consistently, over a lifetime, in a way that will resonate with others and bring something of value to the world.
By not averting myself from what's dark in and around me but, rather, going where it pulls me–while rooted in a solid sense of self-worth and relation to the world–I can give voice to that in a way that is important, needed, and good. I can open to and allow something to flow through me that is not picture perfect and will probably be misunderstood by tons of people. I'll be saying "yes" in the presence of pain, sorrow, harshness or mystery.
If that's not what art is for, I don't know what it is.
So–in summary, here's what I get from Cave:  Honor that which is within you, however weird and without welcome it might seem out in the world. Give it life–a story, a sound, a color or a movement. It has a reason for being there.
When you give it life, you are affirming the vastness of your own life and creative capacity. Furthermore, by acknowledging and giving  expression to this strange, hard thing, you and your creation might end up being the key to that unlocks someone else's frozen, isolated realness… just as  Nick Cave and his bold, sometimes brutal repertoire have for me.
~ O ~
If you haven't yet, I invite you, to check out some of the songs linked above and hear the music for yourself. Then, please share your thoughts. I especially want to know…
What do you think of Nick Cave?
What's your relationship to darkness or "dark" artists?
Does this "inclusion of darkness" make any sense to you? Can it create anything of positive value in the world–or is this just some bunk I'm cooking up to justify a bad addiction to the dark side?