Here are options for getting Aprilart:
(1)  ONLINE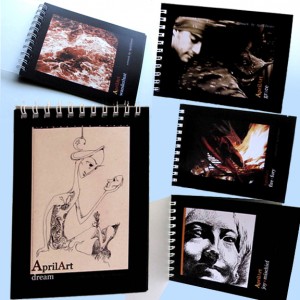 SWAG – fun Aprilart T-shirts, magnets, mugs — even i-phone covers and aprons!
*New Item*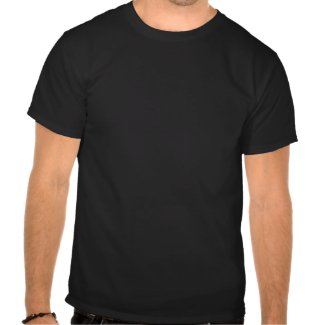 "We Are the Ones" T-Shirt –  This rousing design features original "Sparkplug" image, paired with the powerful quote "We are the ones we've been waiting for" from the Hopi Elders. Can be customized to your preferred size and style.
(2)  BUY LOCALLY at FIVE POINTS COLLECTIVE
Purchase Aprilart in person at locally-run, artist-owned Five Points Collective located in Towles Court, Sarasota's artist colony close to downtown:

Five Points is one of the only locations in Sarasota featuring exclusively locally-produced art and music, and exists to support and promote artists.  They have a beautiful array of quality original jewelry & accessories at the Jewelry Fountain, local music & merch at the RockStorr, and original art and prints at The Rivoli Gallery.  (A great time to go is on Thursday evenings when local musicians, artists and personalities gather for  "Five Points Live," a live streaming tv show.)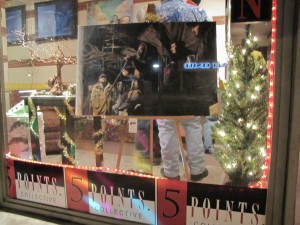 Read more about this awesome group in this article in The Ticket.
Location: 300 N. Washington Blvd, Ste 12 in Sarasota, FL.   Get directions
Hours:
Mon – Wed:  11:00 am-7:00 pm
Thu – Sat:      11:00 am-9:00 pm
Contact: 941-284-8467
Web: http://5pointscollective.com
~
(3)    ORDER CUSTOM ITEMS/PRINTS
If you see something in my Galleries you like but is not available through the sources listed, you can order it through me.
Prints are available in the following sizes for all original work on this site.
Paintings, Drawings, Mixed Media and Photos
Card-Stock Quality
4×6  post-card      $3 each, 4 for $10         (Framed:  $5 each)
5×7                         $10                                   (Framed:  $15)
8×10 / 8×12          $15                                   (Framed:  $20)
12×16 poster         $25                                  (Framed:  $35)
High-Quality Photographs
5×7                          $50
8×10 / 8×12          $75
11×14                      $125
16×20                    $200
20×24                   $300
To order, contact me at (941) 266-9232 or aprildoner@gmail.com. Shipping prices are calculated with each individual order.