With our daily choices of where we buy our goods and services, we as citizens create our economy. John McKnight of the Asset-Based Community Development Institute lists "Economy" as one of the 6 realms where citizens have incredible power to lead, transform, and create healthy systems in society (article/book).
It's amazing what you can buy locally, when you start looking for it.  Here are more links for local services and products. Please let post your favorites below in the comments field!
GOOD GENERAL SOURCES
FOR LOCAL INFO & INITIATIVES
Modern Hippie Magazine
Transition Sarasota
Ticket Sarasota
This Week in Sarasota
FOOD
Resource ~  Eat Local! Comprehensive source for eating (and growing) locally in Sarasota/Manatee

Milk ~ Dakin Farms
Honey ~ 4 Bees Herb Farm
Beer ~ Sarasota Brewing Company
Bread/Pastries

Pastry Art ~ (mmmm!)  
Paisano's Italian Bakery
Savory Street Cafe ~ (also has a nice little cafe, in my neighborhood!)
Fruit & Vegetables
Jessica's Organic Farm
Green Door Organics (delivery!)
Sarasota Farmer's Market ~ veggies & more, every Saturday
HEALTH & BEAUTY
Open Door Community Acupuncture, Hayley Enright –*sliding scale* acupuncture!!!
Bhakti Healing, Michelle Roy — super skilled, community oriented healer, body worker & yoga instructor. Also has massage services
Transformative Touch (massage), Patricia Rogers
Rosemary Court Yoga ~ Wonderful community vibe in a historical part of Sarasota
Sarasota Soap Chick
LolaBlue ~ Soaps & Candles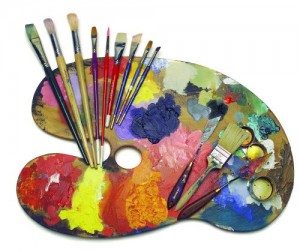 ARTS & CRAFTS / OFFICE SUPPLIES 
Art & Frame of Sarasota
Blue Line Inc.
HARDWARE
Sarasota Hardware & Paint Co.
BOOKS
Bookstore One ~ Love these guys. New books
A. Parker's Books & Book Bazaar ~ vast array of used & specialty books
HANG-OUTS
Big E's ~ Owner Eric is admirably all about community over profits.
Pastry Art ~ good food, nice diversity of folks, community vibe. Open Mic on Wednesday evenings